Welcome Spring Tour of Homes!
Mission del Lago is San Antonio's fastest growing community with homes from the $150s.
Mission del Lago was created as a place for neighbors and friends. Parents and children. Extended families and new friends. Hardworking individuals of all ages come together at Mission del Lago, to raise their families and enjoy the peaceful retreat of the community.
As more and more people discover and move to San Antonio, keeping a sense of community protects the rich history of the area, and welcomes new residents. At Mission del Lago, that sense of community is a part of the everyday experience of living here. Neighbors are quick to become friends with shared interests and common goals.
Just take Jim Mattox Park, a dream of Mission del Lago residents that became a reality in 2012 with the help of community partners as well as area children, whose drawings inspired the park's design. Today Jim Mattox Park hosts a dynamic playground, tennis courts and open spaces for community play, and will soon host a trail head for the expanded Medina River Trail. Another playground and sports field are available at Julian G. Gallardo Elementary School, located within the Mission del Lago community.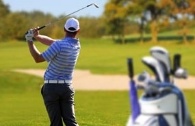 The Mission Del Lago Golf Course is at the heart of the community, creating open green spaces throughout. Whether you're a golfer or not, you'll enjoy the trails, greenery and natural sanctuary provided by this favorite course among the Alamo Golf Trail collection of courses.
The 17-mile Medina River Trail and the Mitchell Lake Audubon Center, adjacent to the community, give residents two more valuable recreational opportunities nearby. The Medina River Trail will soon meander through the serene Mission del Lago neighborhoods, offering the closest trailhead to this popular recreational amenity, while the neighboring Mitchell Lake Audubon Center is a 1,200-acre habitat that is home to 300 bird species, 120 plant species, and 17 species of mammals.
Mission del Lago's new amenity complex includes a pool, clubhouse and parks area that has become the gathering place for this dynamic family neighborhood.
Of course, what's most important to many people today is the ability not just to own a beautiful home but also to have the time to enjoy it. The community's great location close to an ever-expanding employment base means less time on the road and more time at home.
The best test of a community, as you visit, talk to the residents. Here at Mission del Lago, the residents will greet you on the street and happily talk about their home ownership experience.
Complete the form or call to receive more information on Special Incentives available during the Spring Tour of Homes!