San Antonio is already the fastest-growing city in the nation, and a new rezoning approval by the city is expected to spur new development in South Side San Antonio to the benefit of those who live in the city or who want to buy a new home here.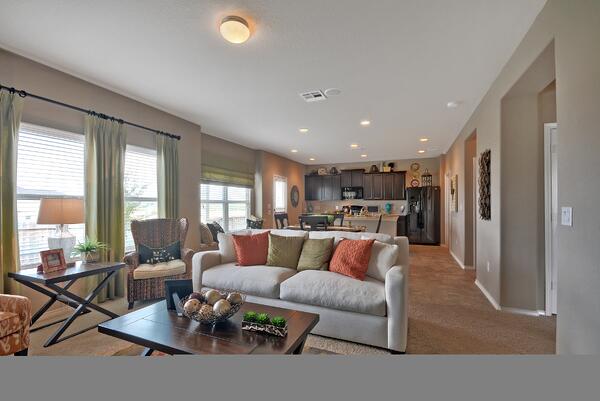 "The City Council's approval of a comprehensive rezoning of the areas surrounding the historic missions is expected to encourage new and more appropriate development around San Antonio's designated World Heritage sites," said the San Antonio Business Journal. "Council members approved a rezoning plan that will affect some 5,700 acres and 400-plus properties across a World Heritage buffer zone, which stretches from north of the Alamo to south of Loop 410 and Mission Espada."
Whereas existing development growth around the Missions has been largely commercial and industrial, the intention of this rezoning is to "better leverage the area's historic assets and the World Heritage designation bestowed by UNESCO more than three years ago," said the Business Journal. Councilwoman Rebecca Viagran told them, "We want good, compatible uses in and around our World Heritage sites. What this does right now is set the foundation for anyone who wants to develop or do business in the World Heritage area. They will now have clarity in what is expected."
South Side San Antonio is a popular spot to buy a new home, attracting everyone from first-time homebuyers and growing families, to military and veterans, and employees at the San Antonio Toyota Plant, Brooks City Base, and the Port of San Antonio, "another major jobs hub," said the San Antonio Express-News. "There are more than 12,000 people employed there and more jobs possible in commercial aerospace, manufacturing or other industrial fields." Communities like Mission del Lago are leading the way for those who want to buy a new home in South Side San Antonio, with a range of brand-new residences in a great location convenient to major work centers as well as the new University of the Incarnate Word's School of Osteopathic Medicine and Texas A&M University-San Antonio's new campus.
Colleen Swain, director of the city's World Heritage Office, is hopeful the new rezoning approval and the development it's certain to inspire will make the South Side even more desirable for residents and future buyers. "It's about planning for the future," she told the Business Journal.
For more information about South Side San Antonio or for further details about how to buy a new home in San Antonio, visit Mission del Lago: the fastest-growing community in its price range—and one of the fastest-growing regardless of price range—in the city. The Mission del Lago community is home to well-designed San Antonio homes with single-family residences from leading national homebuilders Lennar and D.R. Horton as well as an abundance of community amenities including its own sparkling pool and pavilion, two on-site parks, and a community golf course.
You can also be routed to the website with one click below.